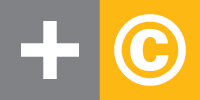 WELCOME TO TAGLINE COMMUNICATIONS
Thank you for visiting Tagline Communications. We are a full-service design firm specializing in creative consultation, graphic design, print services, web development, corporate identity, branding, and advertising. Our award-winning studio has over fourteen years of experience with major clients in diverse industries.

New Client Promotion: One hour of complimentary creative consulting or design. Please click here to contact us. We look forward to working with you!
tagline, tagline communications, tagline design, communications, website, tag line, tagline.com, tagline communications inc, brand identity, branding, design, graphic design, web design, web development, Celina Taganas-Duffy, Celina Taganas, Celina Duffy, Los Angeles, print, magazines, communication, catalogs, brochures, ct