ABOUT US
Tagline Communications is a full-service design firm specializing in creative consultation, graphic design, print services, web development, corporate identity, branding, and advertising. Our award-winning studio, located in the Los Angeles area, has over 19 years of experience with major clients in diverse industries.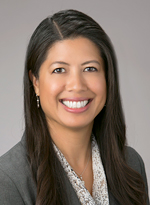 FOUNDER & CEO — CELINA T. DUFFY
Celina T. Duffy loves to design and create. She is inspired to help people and companies grow and develop through the use of effective branding, design, and visual communications. Celina started Tagline Communications in 1995, after studying Graphic Communications (with an emphasis in Design Reproduction Technology), working in the industry as a pre-press manager for a printing company, and freelancing for top advertising agencies. She brings years of design, print, advertising, and marketing experience to her projects and embraces creative challenges. She enjoys the design process and feels rewarded when she helps businesses evolve and find solutions for their branding and marketing needs. Her hobbies include painting, martial arts, photography, and writing. For her personal site, please click here.


THE TEAM
Our talented team of creative specialists are on-hand to deliver exceptional and effective results. As a full-service design firm, we work with you to produce a high-level of creative work with attention to every detail. Our accomplished team includes graphic designers, marketing professionals, photographers, flash programmers, back end developers, web coders, online strategists, video/multimedia experts, artists, copy writers, printers, and illustrators. With a seasoned team of professionals that include some of the finest designers and creative folk in the industry, we are able to deliver dynamic solutions to the even the most challenging projects. We take pride in producing cutting-edge design and are fully committed to your success.


SOCIAL MEDIA LINKS
To view CelinaDuffy.com, please click here.
To view our previous flash website, please click here.